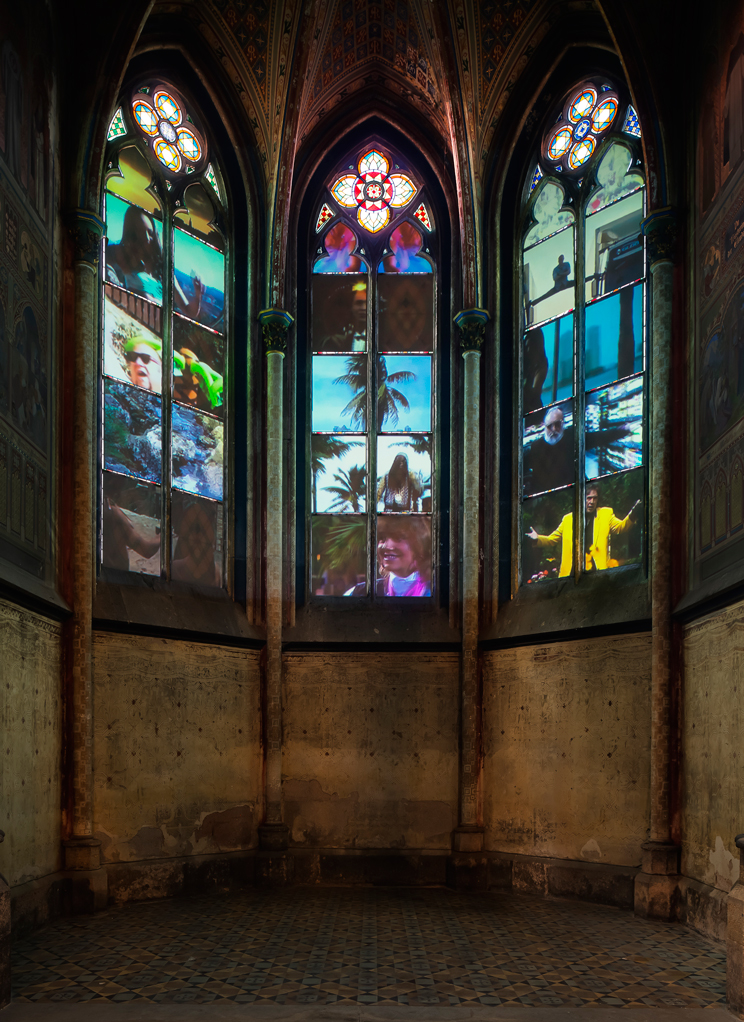 Leiblichkeit und Sexualität at the Votivkirche Wien
A wonderful evening with an inimitable atmosphere. The Vernissage of the exhibition "Leiblichkeit und Sexualität" at the Votivchurch in Vienna took place at the 25. of April. After ingenious opening speeches from Priest Toni Faber, Francesca von Habsburg Lothringen and the curator David Rastas on the topic of the exhibtion and the dialogue between modern art and sacred spaces a wonderful evening accompanied by the Choire Cantus Iuvenis took place.
Besides the nice cooperation with the artist David von der Stein and our common realisation of a video mapping "Heaven is place where nothing ever happens" — to one of the chapels, there was so many more to see from famous and aspiring artists.
Such as: Doug Aitken / Karmen Frankl / Damien Hirst / Anders Krisár / Mat Collishaw / Clemens Wilhelm / Pipilotti Rist / Stoffregen & Hvidtfelt / Takashi Murakami & Serpentin / Patricia Semmler / Erwin Wurm / David von der Stein feat. Blank & Schweiger / Matthew Lenkiewicz / Bernardi Roig / Javier Pérez / Tanja Nis-Hansen / Hermann Glettler / Robert Drummond / Joseph Beuys / Henry Jesinoka
http://www.leiblichkeit-und-sexualitaet.org/